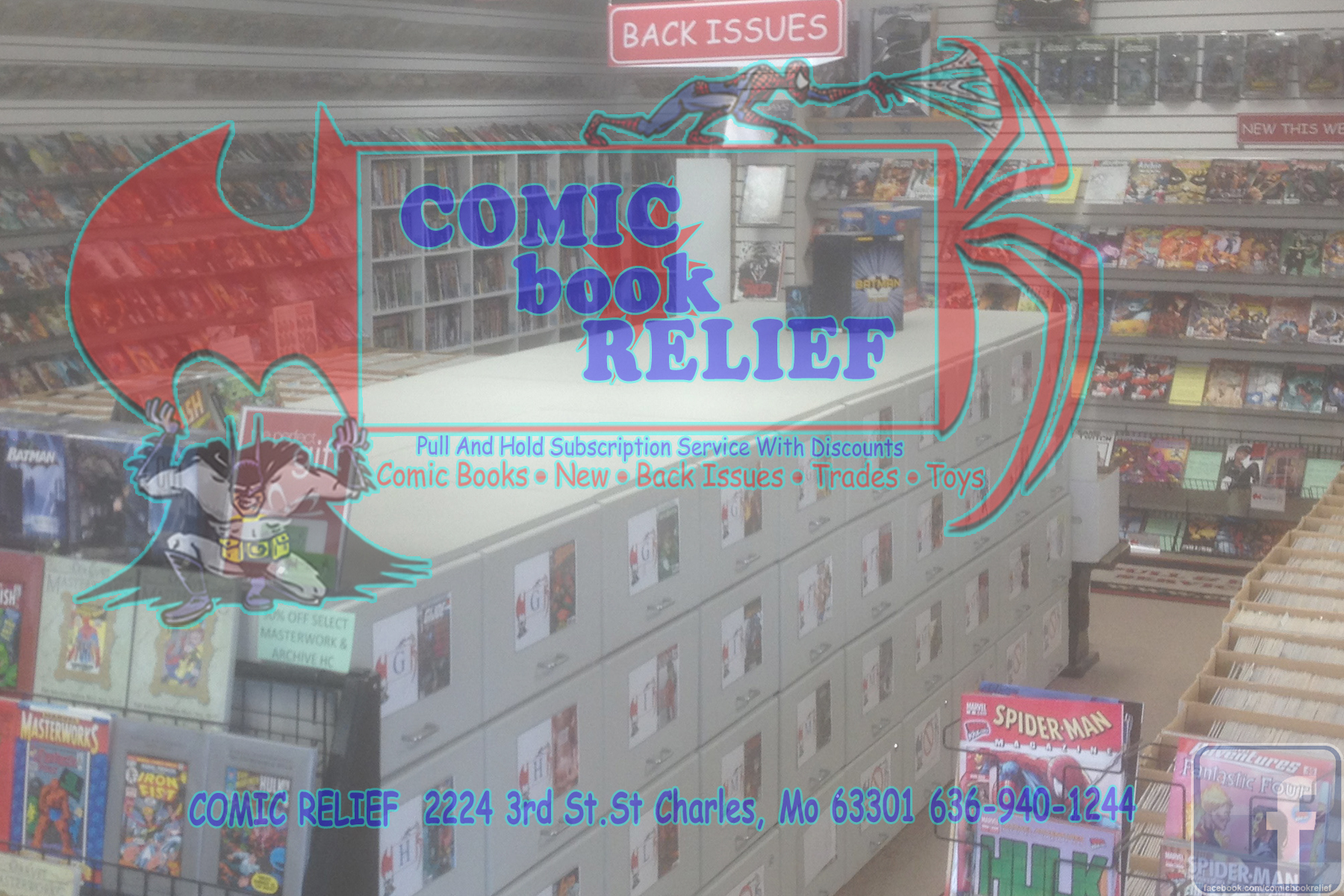 Comic Relief is a book store that specializes in the comic book hobby. We carry a full product line of the established and growing publishers ranging from current comics to back issues and graphic novels.
Comic Relief offers:
 The newest comics Every Wednesday!
 A spectacular selection of Graphic Novels & Hard Covers!
 The mightiest Back Issue selection in the Mid West
o Golden, Silver, Bronze, Modern Age & Current
o We're always buying more to bring you more!
 An amazing assortment of action figures & statues!
 Incredible comics for kids of all ages!
 An astounding assortment of supplies to suit your collecting needs!
 Our easy to use website where you can view the latest new and
upcoming releases as well as info on our Anniversary and Halloween sales!
 Mail order subscriptions available with free shipping options!

Up to 20% off EVERYTHING in the store for Pull & Hold customers - Ask for details!